HEALTH PROFESSIONALS' MINISTRY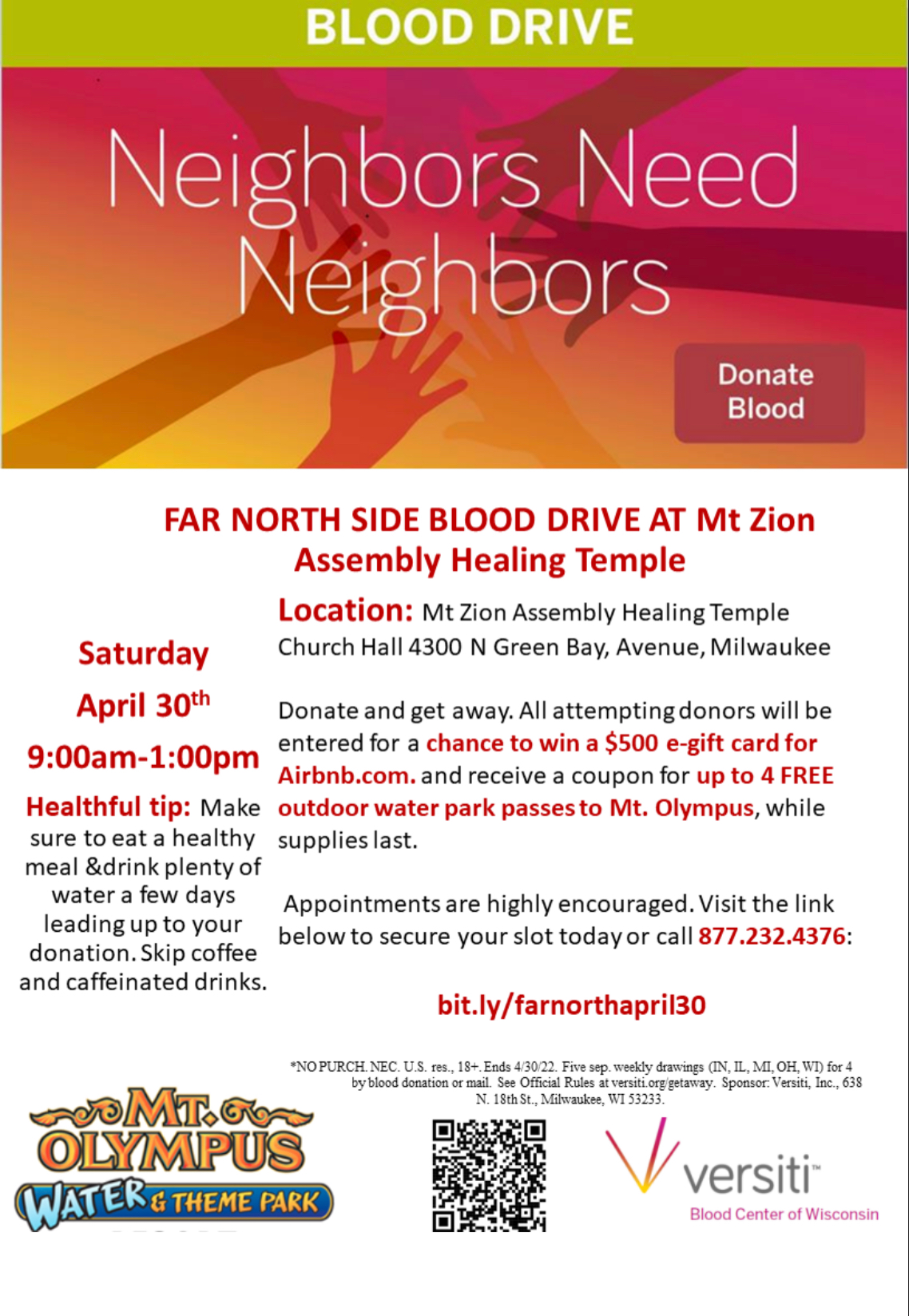 30 Donors Needed at the North Side Community Blood Drive on Saturday, April 30th at Mt Zion Assembly Healing Temple!
Health care for all is critical, and oftentimes diverse blood donations are a better match for transfusion recipients with sickle cell disease and other inherited disorders. When you give blood, you strengthen communities, and bridge barriers. Donate and get away. All attempting donors will be entered for a chance to win a $500 e-gift card for
Airbnb.com. and receive a coupon for up to 4 FREE outdoor water park passes to Mt. Olympus, while supplies last.
Appointments are highly encouraged. Walk-in's will be accepted as slots allow. Visit the link below to secure your slot today or call 877.232.4376:
SCHEDULE HERE:
FAR NORTH SIDE MILWAUKEE COMMUNITY DRIVE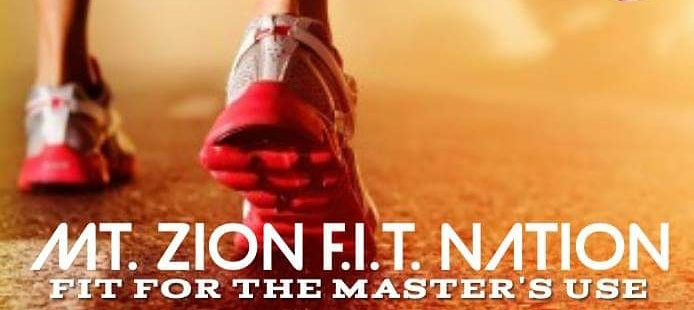 Download Mental Health Resources Below