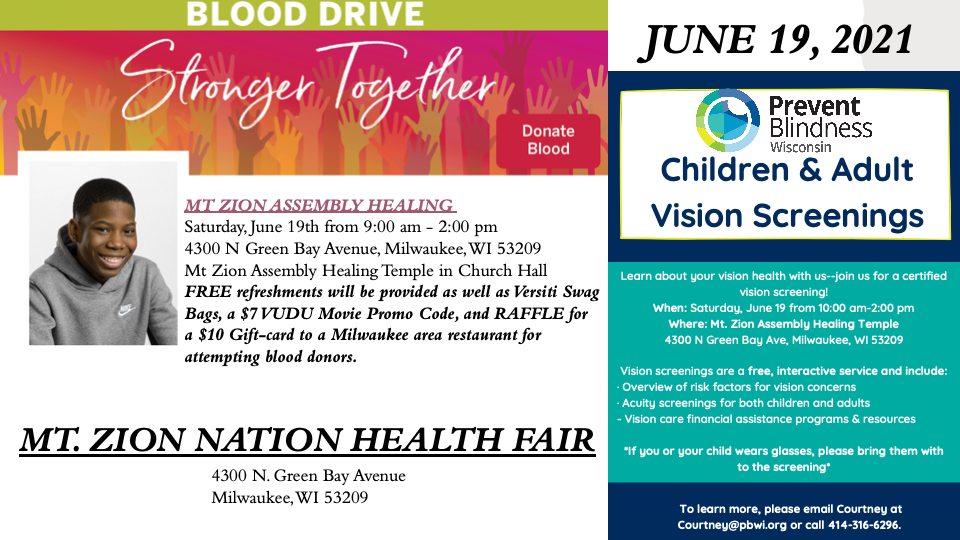 You can select your time slot ahead of time at
donate.wisconsin.versiti.org/donor/schedules/drive_schedule/210113 , otherwise, walk-ins are welcome!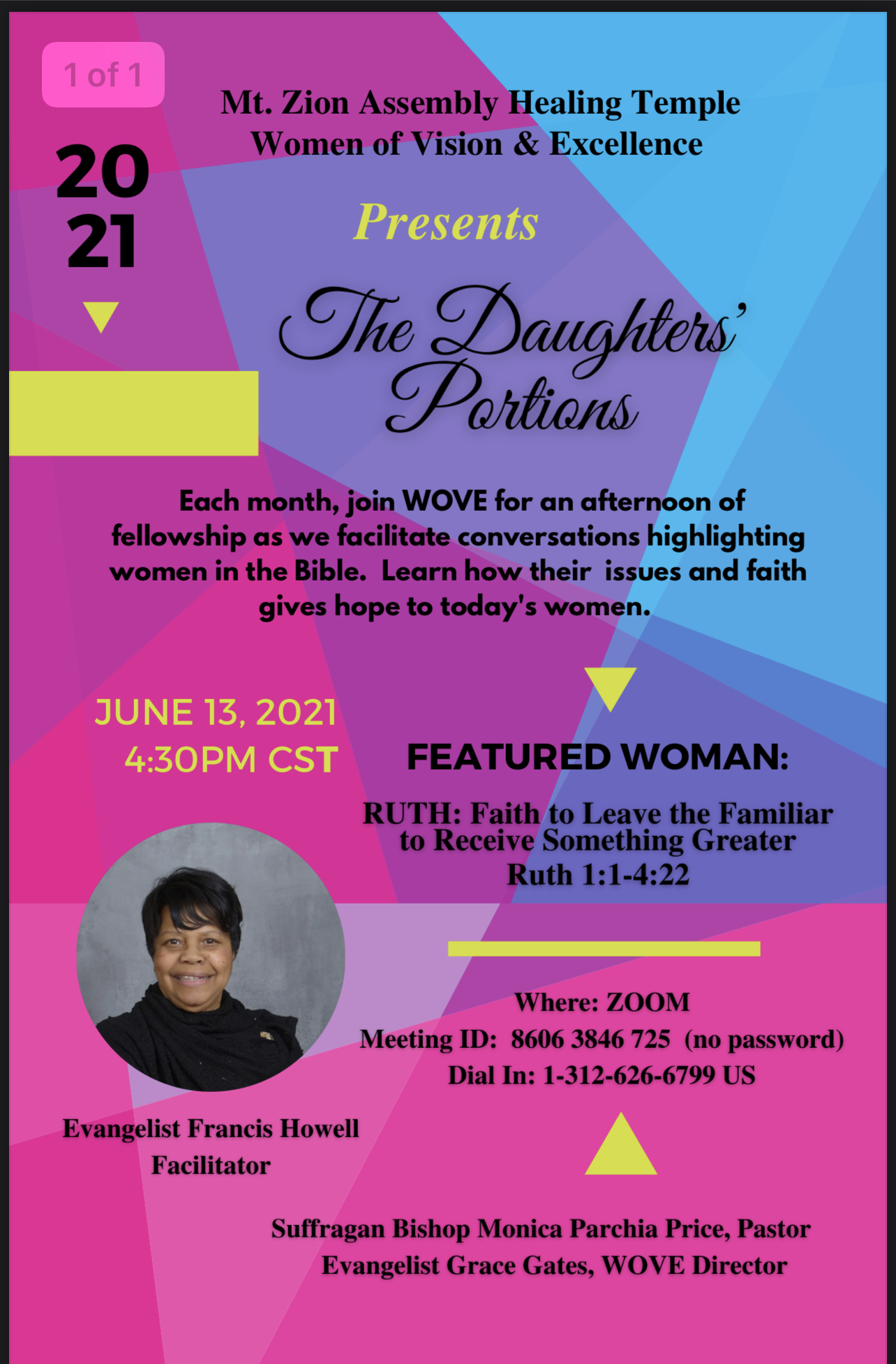 Mt Zion Assembly Healing Temple
of the Apostolic Faith Church
Public service announcement
"We are being prayerful and careful."
The Mt Zion Assembly Healing Temple Church family is closely monitoring and following all updates from the Center for Disease Control and prevention, as well as our State and local government while taking the necessary corrections to reduce the threat of the coronavirus (Covid 19) to our church family.
We are not promoting "panic". For God did not give us the spirit of fear; but of power, love and a sound mind. Although there have only been 74 confirmed coronavirus cases Statewide, and only 24 cases in Milwaukee County, we will exercise precaution and wisdom.
Our church maintenance and cleaning technicians do a regular and thorough cleaning of our facilities several times a week including disinfecting doorhandles and entryways. To date, there are no reported cases of the corona virus infection among our members in the vicinity of our church. We want to assure our congregation and our guests that public health is a priority, by providing them a clean and sanitary place to meet and worship.
We are being prayerful and careful.
While we walk by faith, we do not walk in ignorance.

May the Lord sustain us during this time and may we stand firmly on the promise of Psalm 91:10-11: "There shall no evil befall thee, neither shall any plague come nigh thy dwelling. For he shall give his angels charge over thee, to keep thee in all thy ways."
Again, We are being prayerful and careful.
May the peace of the Lord be with you always!
-In His Service,
Suffragan Bishop Monica Parchia Price, & the official Board of the Mt Zion Assembly Healing Temple of the Apostolic Faith Church





RESOURCES (click on pictures for links below)

File Area Header
File Area Footer
Wednesday
10:00 am - 02:00 pm
06:00 pm - 08:00 pm
Address
MT ZION ASSEMBLY HEALING TEMPLE
4300 North Green Bay Avenue
Milwaukee, Wisconsin 53209

Phone
(414) 562-2954

Email